July 23, 2015
Firstly, Congrats!!! and BIG Thank You!!! for making the Recitals huge success, to both our contributors and enthusiasts.
Really! Our team is quite overwhelmed with the responses we've received and interest people are showing to share their experiences here!!! Our analytics also a proof how many users are visiting the Recitals daily basis and average time one spending here. It's quite encouraging for us to make this going and make it big!
Now, What next?!!! What to serve? What would be interesting after finishing the amazing posts shared by our experts and naturalists?!
Well here it is for you guys...! Wilderhood started 'Recommended Trips' section on 'Recitals' and option of booking trips to their favourite destinations.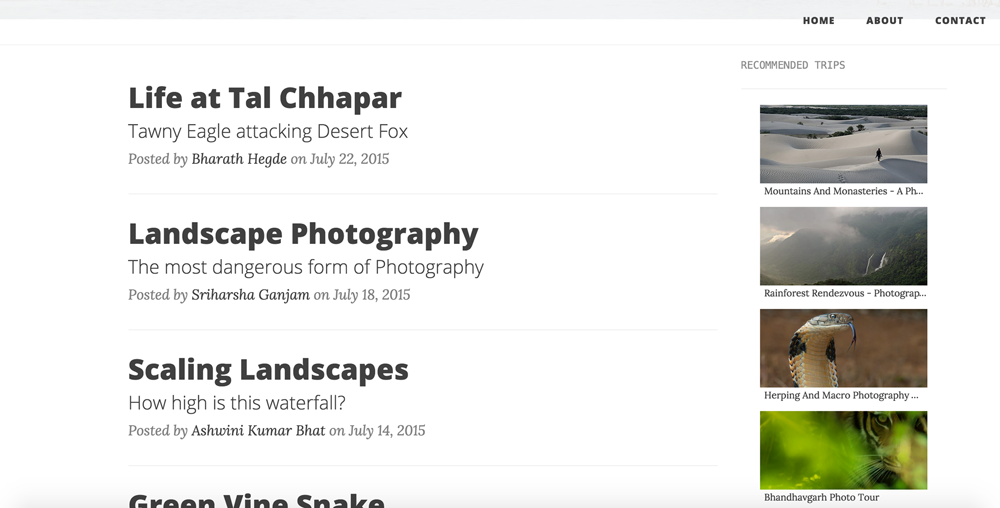 Check out on Recitals
Wilderhood, a travel community for wildlife enthusiasts and photographers